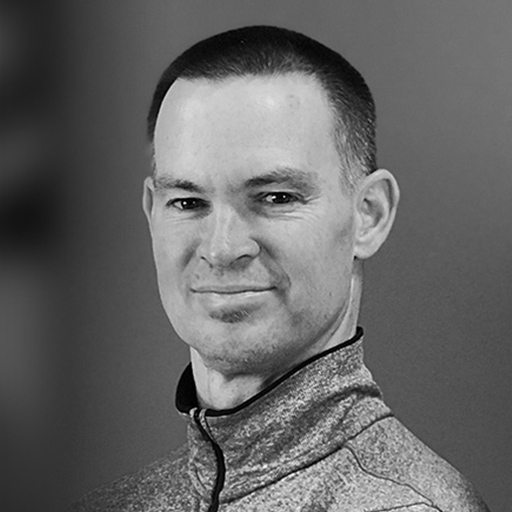 The dynamics at Golf In Motion really sets it apart from other teaching facilities and offers the best environment to learn and improve your game. Our philosophy is that success is dependent on knowledge and change. We gauge our success on our client's success. During your first lesson, the swing evaluation, we take notes about your game. One of the most important notes we take is the setting of a goal. We will work hard to get you to that goal and a lot of times we get our clients to far exceed their original goal.
Tim Overman, a graduate of the prestigious Golf Academy of the South, Tim holds a degree in Advanced Teaching and Biomechanics. As a Tour Fitting Professional for Mizuno Golf, he traveled on the Mizuno tour van where he mastered the art and science of custom club fitting. Tim is also an SPi Certified Instructor for Seemore Putter Company which certifies him teach the Seemore system and teachings of Pat O'Brien, a learning system that has trained multiple major-championship winners. He is also the Director of Fitting and Instruction at Chicago Style Golf. Chicagoland's premier golf shop.
With backgrounds in biomechanics and kinesthetic learning, We create a unique, efficient and effective teaching style that has become the solid foundation of fundamentals taught at Golf in Motion. The goal of this science-based teaching style is to blend a solid understanding of the human body's natural range of motion and proper technique by activating specific muscles during different stages of your swing.
All levels of players from beginners, juniors to advanced level players can benefit from our method of teaching. Our approach to biomechanics and kinesthetic learning will break your bad habits, help you improve all aspects of your game, and create a safe and efficient way to play without over-complicating your golf swing.
Golf in Motion is open year-round. All indoor golf lessons are typically held one-on-one at one of our downtown, indoor golf studios. Each initial appointment in our studio includes a video swing analysis, which allows you to watch replays of your swing mechanics in real-time and receive immediate feedback on ball flight statistics. In addition to the video swing analysis, our students will have access to video web lessons, which allows you to review your in-studio lessons from home so you can practice at your leisure in between lessons. We also include on-course lessons in our packages. Lessons can be purchased individually or as a package. Contact us for more information on our reduced-rate packages.